Any Shape, Any Die, Any Press
Manufacturing
De Mari has a long-standing commitment to product quality.
Manufacturing Facility Photos
Capabilities
De Mari provides complete manufacturing of extrusion dies and equipment.
Development of new shapes from concept, to testing, to production
Replication of existing pasta products
Manufacturing of 'inserts' for existing 'die holders'
New Bronze Aluminum die holders, with interchangeable inserts for all pasta presses
Technical support and troubleshooting for all aspects of pasta extrusion
Length control for 'long goods' and 'short goods' products
Compensated 'inserts' and bushings to correct curving and product length control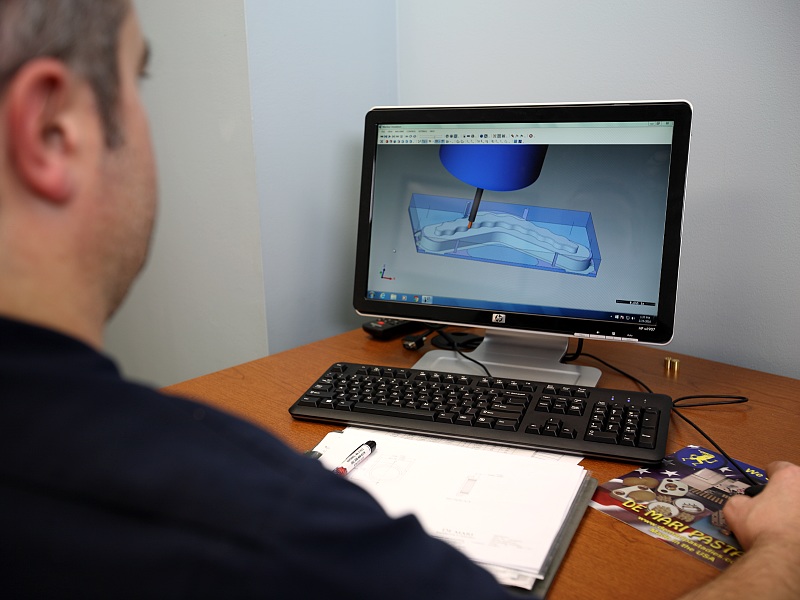 Materials Used
De Mari believes in utilizing materials that will not only give the finest end result to the customer, but also provide reliability and long life. We will manufacture dies and inserts to any customer requirements, as well as provide customers with suggested materials to enhance all areas of extrusion.
Materials used to manufacture 'dies' and 'inserts' include but are not limited to:
Ultra-high-molecular-weight polyethylene (UHMW)
TFM 1700 (High Density Teflon)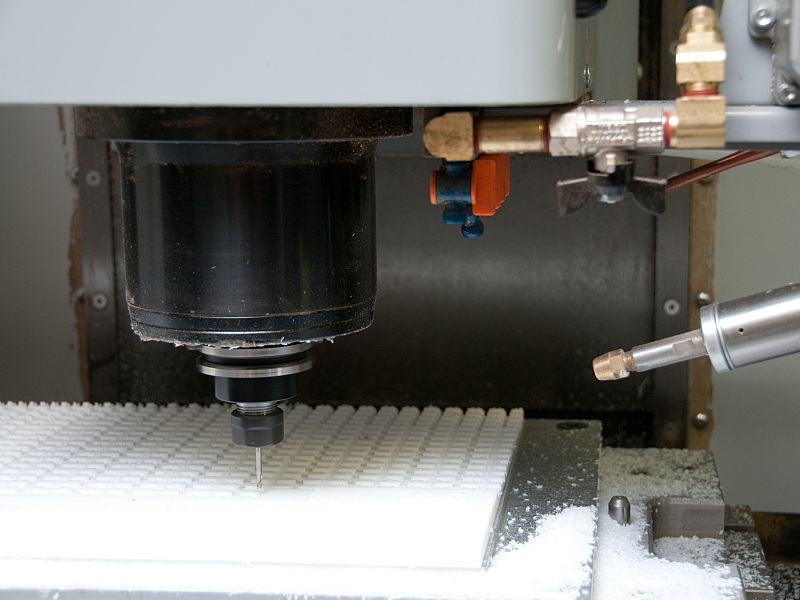 Quality Control
For Over a Decade and a Half, De Mari has relied on the quality of its products to fuel its growth.
Medical Grade Tooling is exclusively used to guarantee the utmost precision, quality and repeatability.
Optical Comparator, with reverse engineering software, ensures parts are within tolerances and specifications.
An in-house 100 kg per hour Lab Press is used to test new designs as well as design modifications.
3-axis Vertical Machining Centers with multiple pallets ensure accuracies and repeatability of up to 0.00001".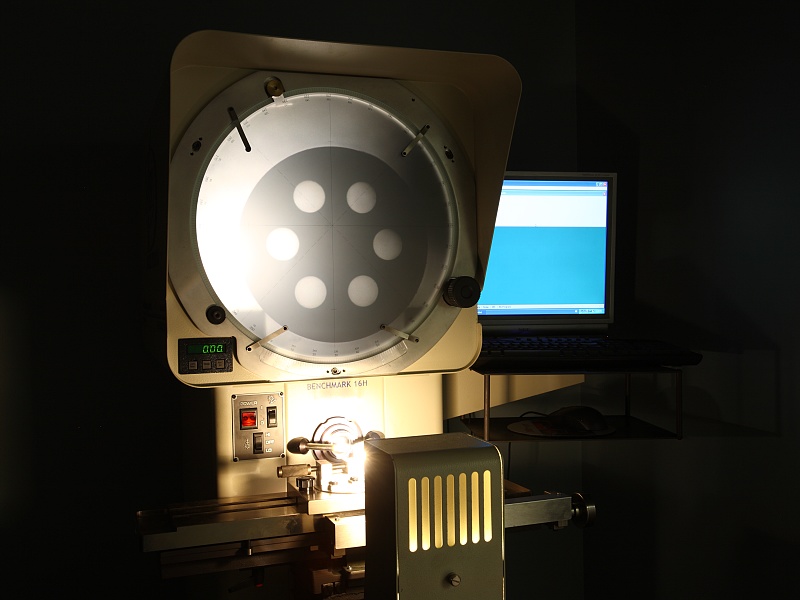 Copyright © 2023, Terms
De Mari Pasta Dies USA, Inc.
48 Chuck Drive, Dracut, MA 01826
P: 978.454.4099, F: 978.454.1501
Hablamos Español, Parliamo Italiano, Falamos Português